While I know it has made me lax on my posting I have started a studio with my Uncle and Fellow Potter, called Mud Shack Studio. Also I have taken over some local Craft events. These have been keeping me on my toes, literally. Even my knitting has slacked off, so my projects have started to pile up.
My knitting status is simple I have finished a few scarves and hats for the cold snap. Now I am working on a beautiful pair of
Cabled socks
out of
Distrato by Indulgence
. It is my first time working a Cable Pattern. I am loving these socks, and have not even turned the heel yet.
Yarns I Have a lovely stockpile, and finished a 800 yard lace weight a week or so ago out of bright pink mohair for a friend of mine.
I have been going to local assisted living homes and demoing how to make my lip balms and offering them as gifts to the residents.
With all of this do not think I have gone soft... rather I am bringing out the clay and getting muddy.
I have added over the last few weeks some lovely yarn bowls that I have made, and will be adding more as they are glazed.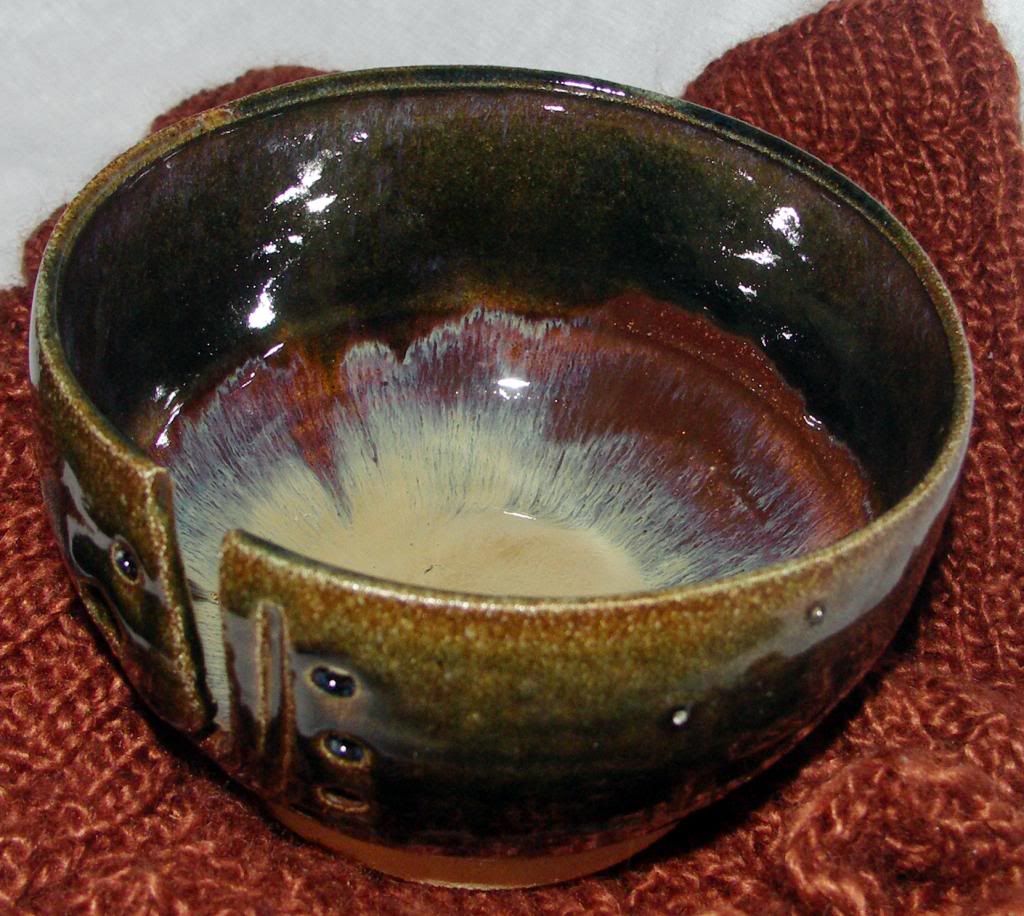 Also I will be adding some hand made wooden drops spindles, and other wood crafts to the shop. All built or turned with care.
Now is the time to buy something for the craftier, art lover, or just special person in your life.